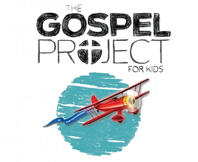 If you've landed here, you've found the resource room for Sunday School Volunteers.  This is your page to provide quick links to what you need to prepare for Sunday School service…so if something's missing, please let Nate Pugh know what you need!
Curriculum Files for Small Group Leaders/Helpers:

What you need to know:  We are using box.net to host our files.  The icon to the left links to our teacher curriculum portal which provides curricula files by week to help you to use in your small group preparations.
Here's how the folders are organized.  Small Group leaders only need to actually download the leader guide and age appropriate materials found in the particular session folders (in blue bold underlined text below):
Home folder:

Loose File:
Unit folder(s)

==>Unit Folders

Loose Files:

Journal Pages:  These pages are for use throughout the unit
Key Passage:  This document has the key passage for younger/older kids and for preschool kids
Video Overview:  A short video clip that gives an overview for the entire unit.

Session Folders

=====>Session Folders

Loose Files:

Big Picture Questions: Pages 1-2 are the Younger/Older kids question; pages 3-4 are the PreSchool question
Leader Bible Study:  An overview of the lesson for adults

Video Folder

Bible Story Video:  A hosted video that gives the bible story lesson
Discussion Starter Video:  A quirky video that can help jump-start discussions

Age Group Folders ("Older Kids", "PreSchool", and "Younger Kids")

Leader Guide: Provides step-by-step plan for the lesson.

Age appropriate materials

:  These materials are referenced in the leader guide.

Editable Leader Guides Folder

RTF (text) files with the text from the leader guides.  You can open these files in Word or any other text editor and create your own modified lesson plan

NEW:  2-minute Leader Prep Videos!  Click here to watch the 2-minute lesson prep video for leaders to gain context for the lesson.
---

Click here to go back to the Parents Page  about San Marcos Sunday School, please visit us on  or email coordinators .
---
 For more information about San Marcos Sunday School, please visit us on Facebook or email coordinator Nate Pugh.